Handmade, gold butterfly necklace geometric, made of colored copper wire and silver.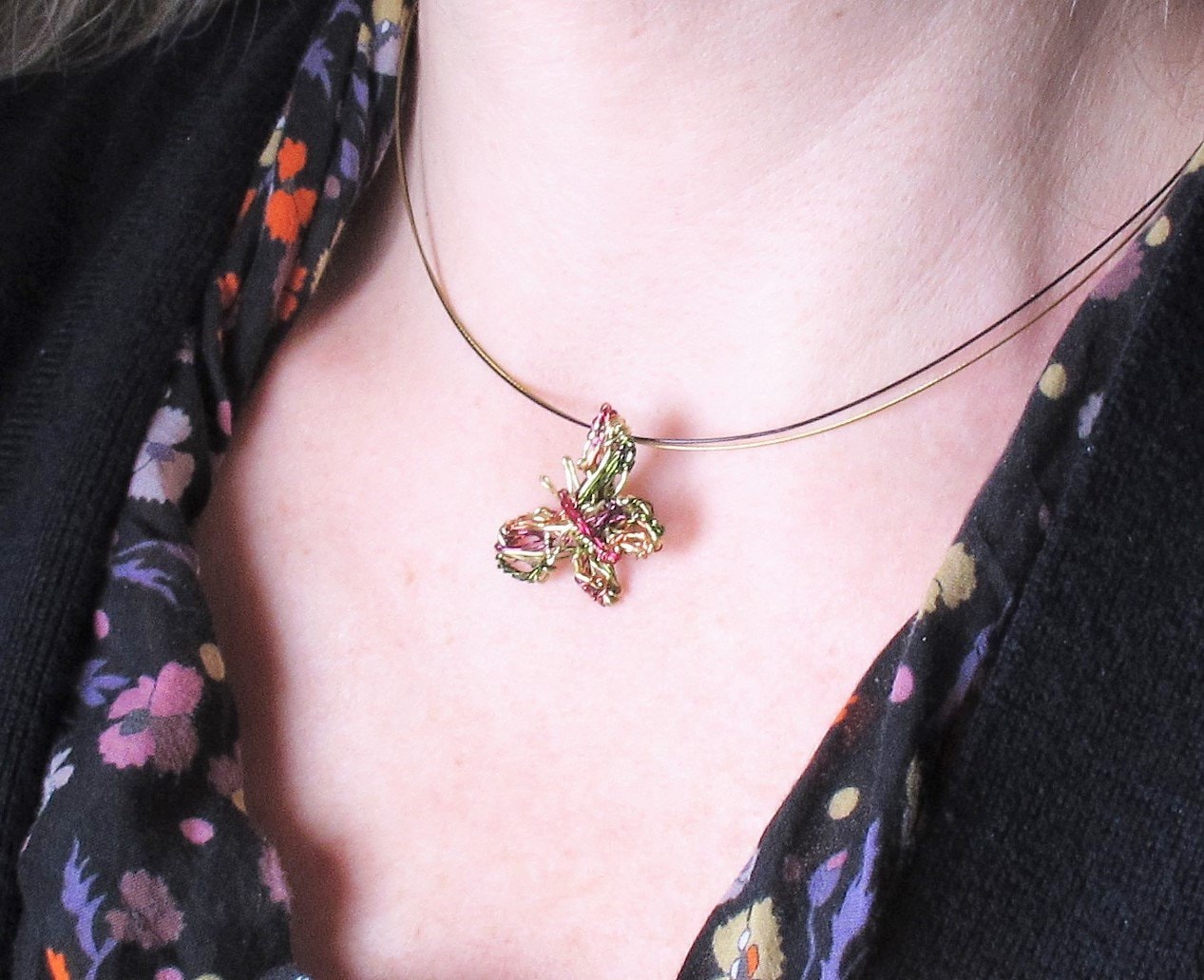 The height of the delicate, wire wrapped insect art pendant, is 2cm (0,79in) and the width (body with wings) of the romantic gift, the unique necklace for women is 3cm (1,18in). The butterfly hanging from steel wire and the clip is solid silver. Very easy and safe to snap.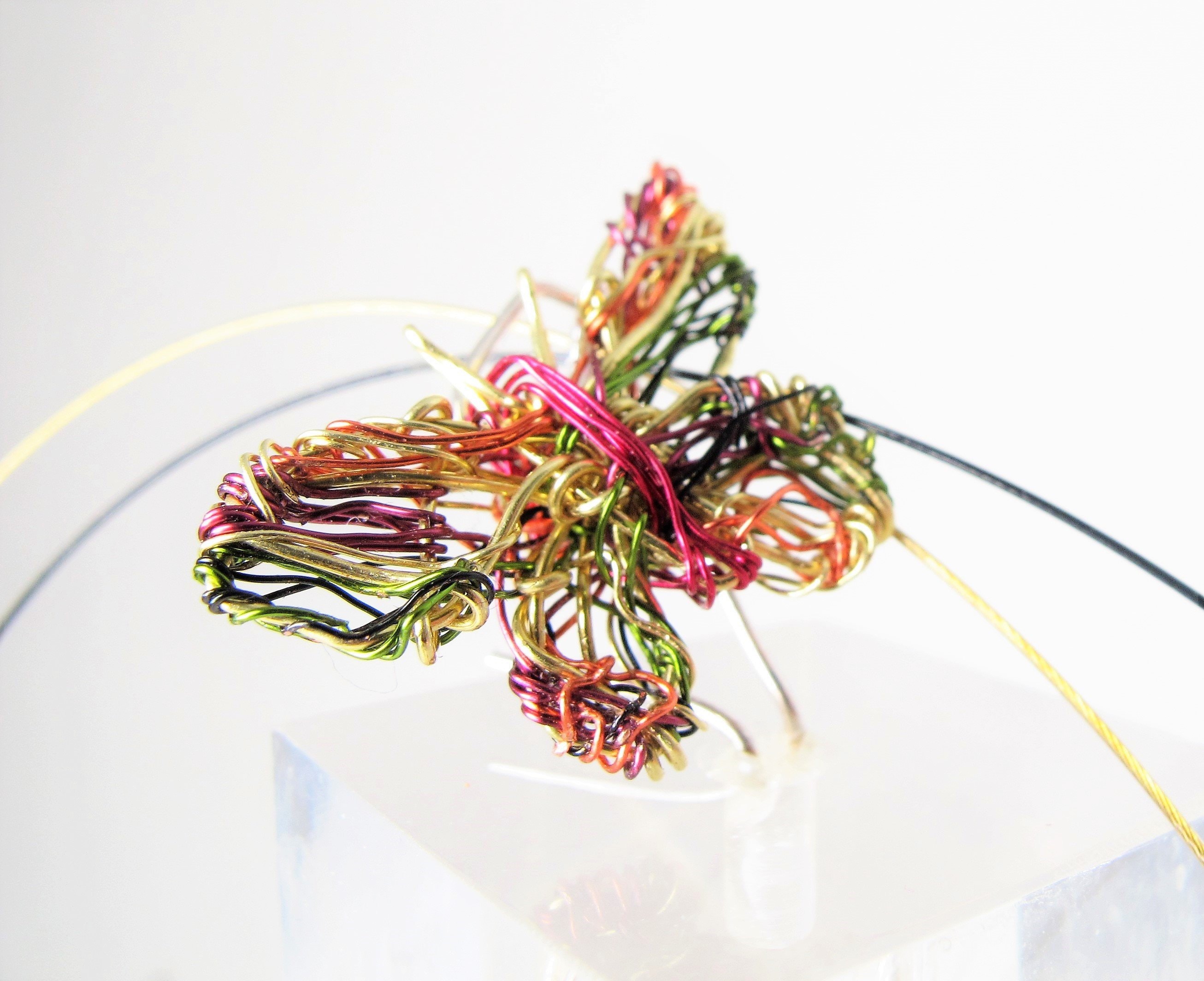 The idea of this butterfly necklace is to give the impression as a painting with a wire Please notice that the butterfly you see at the pictures is the same you order.