Pink gold heart necklace, wire sculpture art jewelry, made from colored copper wire and silver. The modern cute heart necklace hanging from steel wire and the clip is silver. The height and width of the wire heart art necklace are 3cm (1.18in).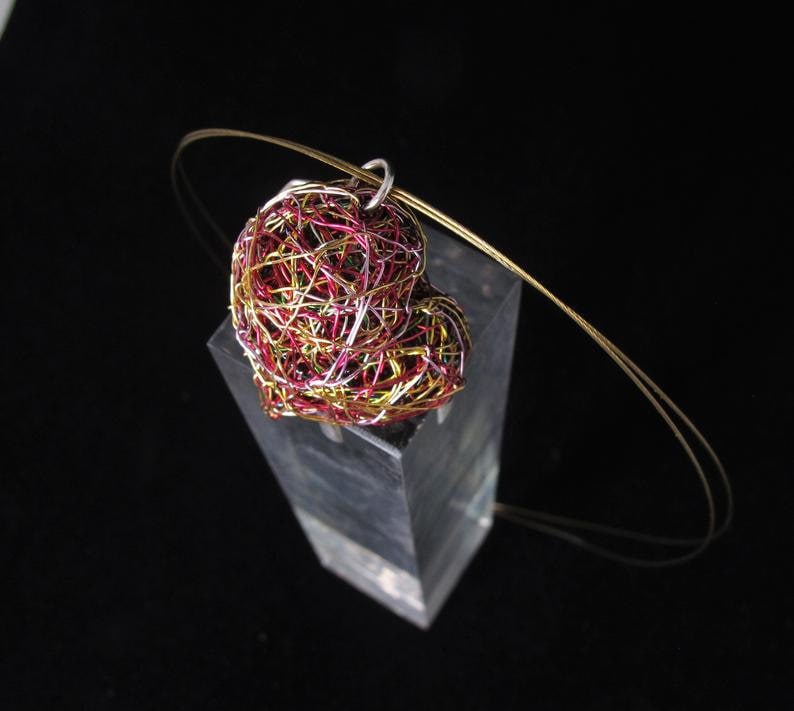 For more details take a look at the listing
 https://www.vmikro.com/post/641347413960/pink-gold-heart-necklace-wire-sculpture 
 For more heart necklaces take a look at my shop section.