Blue flower necklace wire art jewelry handmade of colored copper wire and solid silver.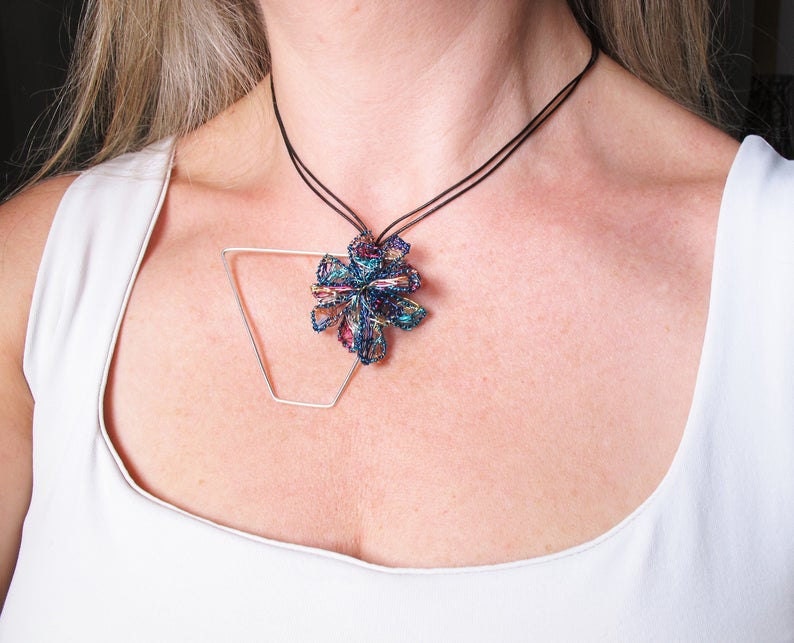 The overall size of the flower statement necklace is 4cm (1.57in). The dimensions of the geometric shape are height 4.8 cm (1.88 in) and width 6 cm (2.36 in). The art necklace hanging from a leather.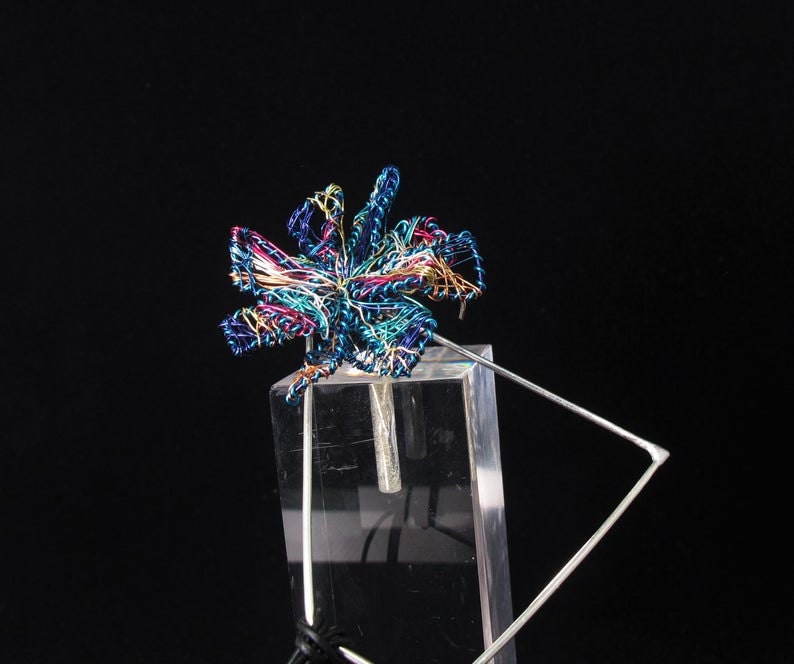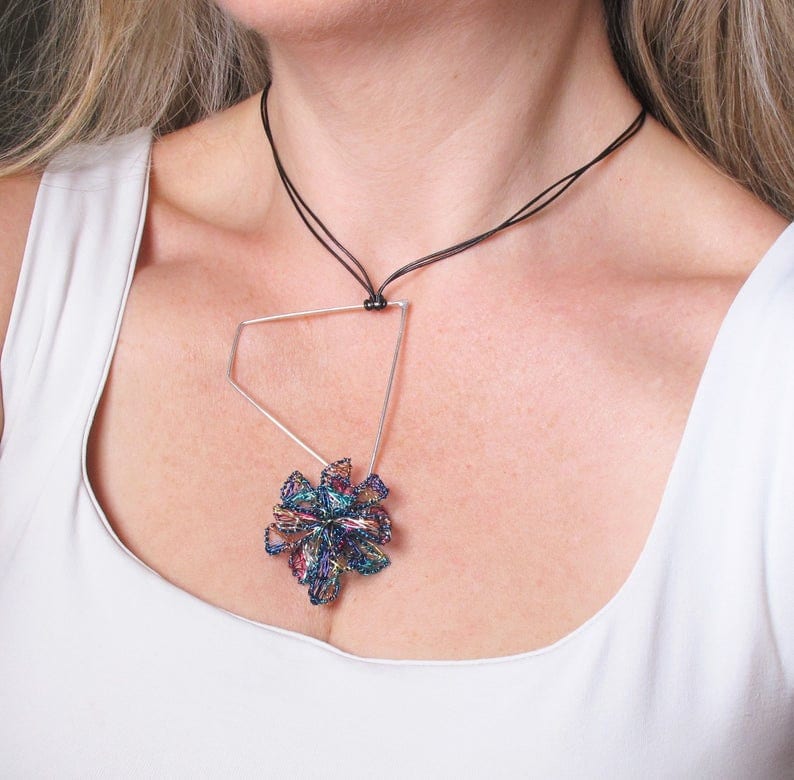 The idea of this unusual necklace is that changing the way that the flower hanging, inside or outside the geometric shape, you have many different necklaces.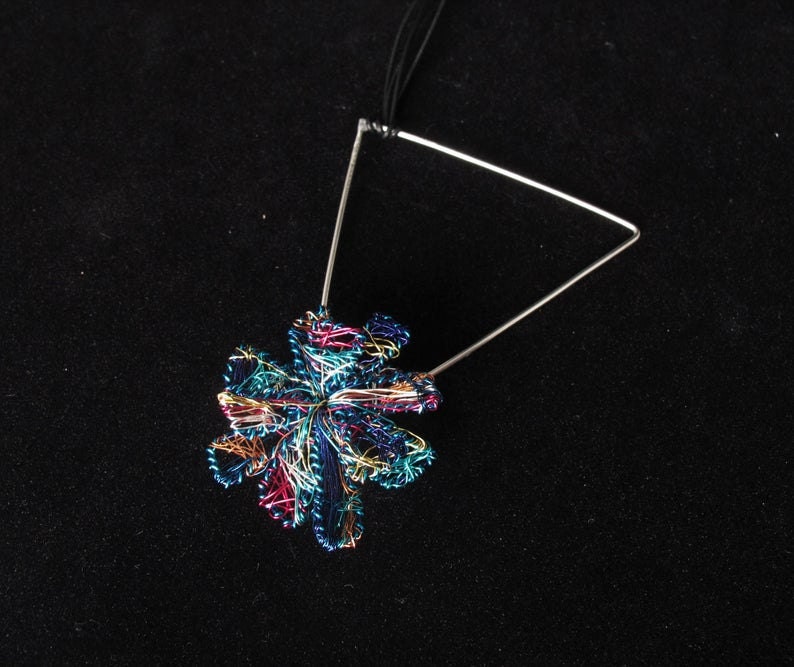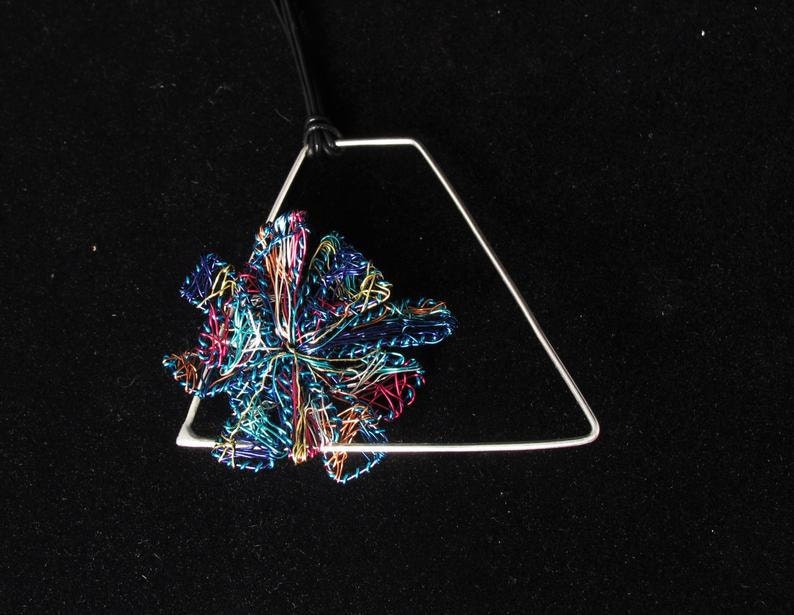 Take a look at the listing
 https://www.vmikro.com/listing/749091735/blue-flower-necklace-wire-art-jewelry