Lucky charm, circle bracelet, made of solid silver and colored copper wire. Each lucky charm, 2020, is different. The inner circles are arranged at different points in each charm. The idea is the '2' in the total. Available in whatever colored wire you prefer. In natural, black or grey leather color. The outlines of the modern minimalist bracelet are solid silver. Take ideas from the 9th picture for other lucky charms. Also available in 14k and 18k gold.
This art jewelry is a piece of unisex jewelry, for not only Christmas gift!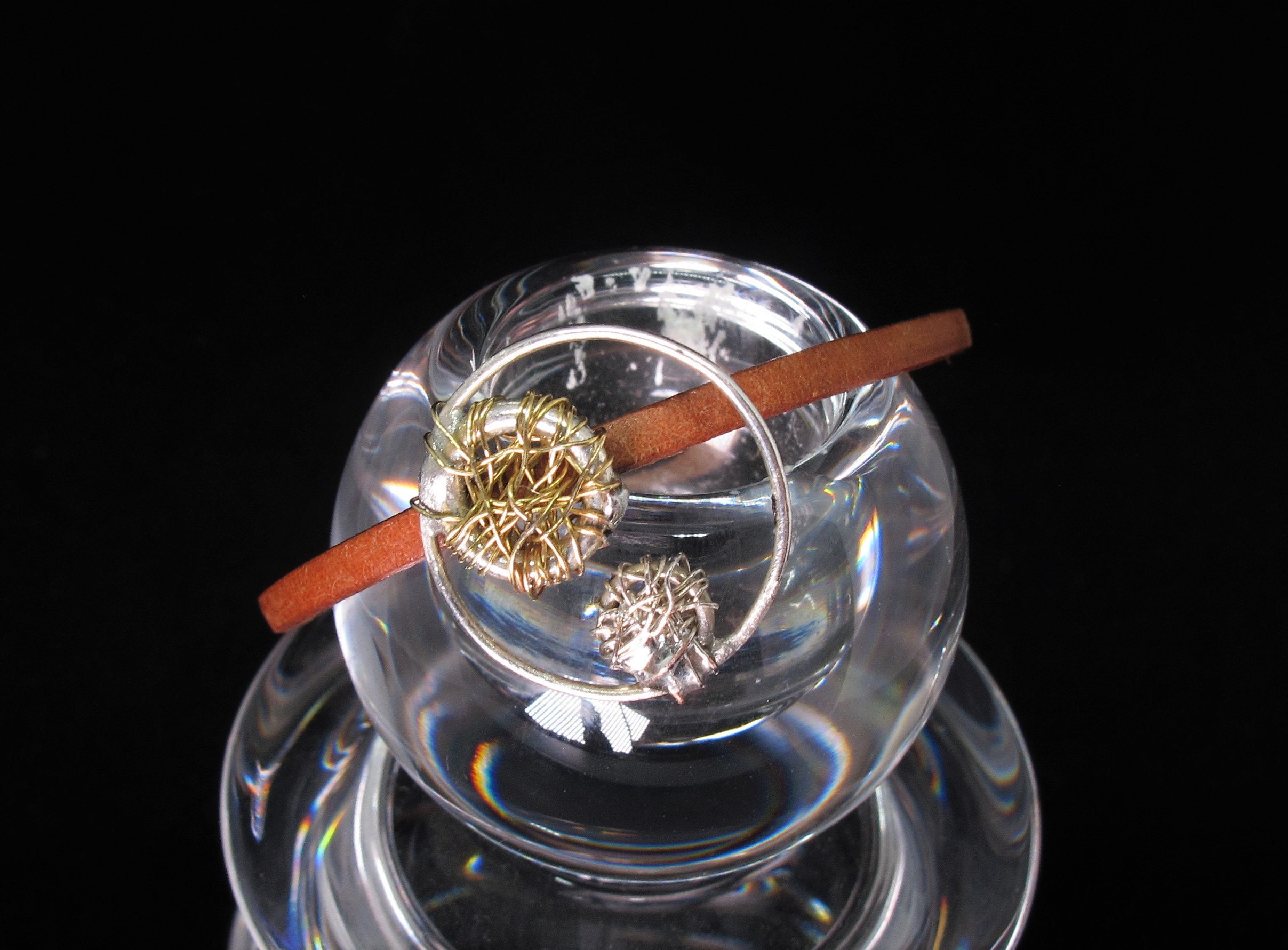 My "micro sculpture" jewelry evolved from many years of designing large-scale bee and butterfly sculptures. Working with metal and wire, each piece of handcrafted jewelry is completely unique — impossible to reproduce exactly — truly one of a kind. That is the meaning of a truly handmade art jewel.
Colored wire is a hypoallergenic material. Highly, resistant to soap, water, and even white spirit, which I actually use to make the colors, shiny. I have put this material to the test for many years!
I try to ensure that my photos are accurate, but please remember various monitors will display colors slightly differently, so the color may not match exactly what you see on the screen.
If you like a design from the sections of necklaces, pendants, or brooches, (insects, butterflies, flowers, geometric, hearts and fishes), but you prefer it as a brooch, ring, necklace or earrings, just let me know. The options for necklace and brooch can be together.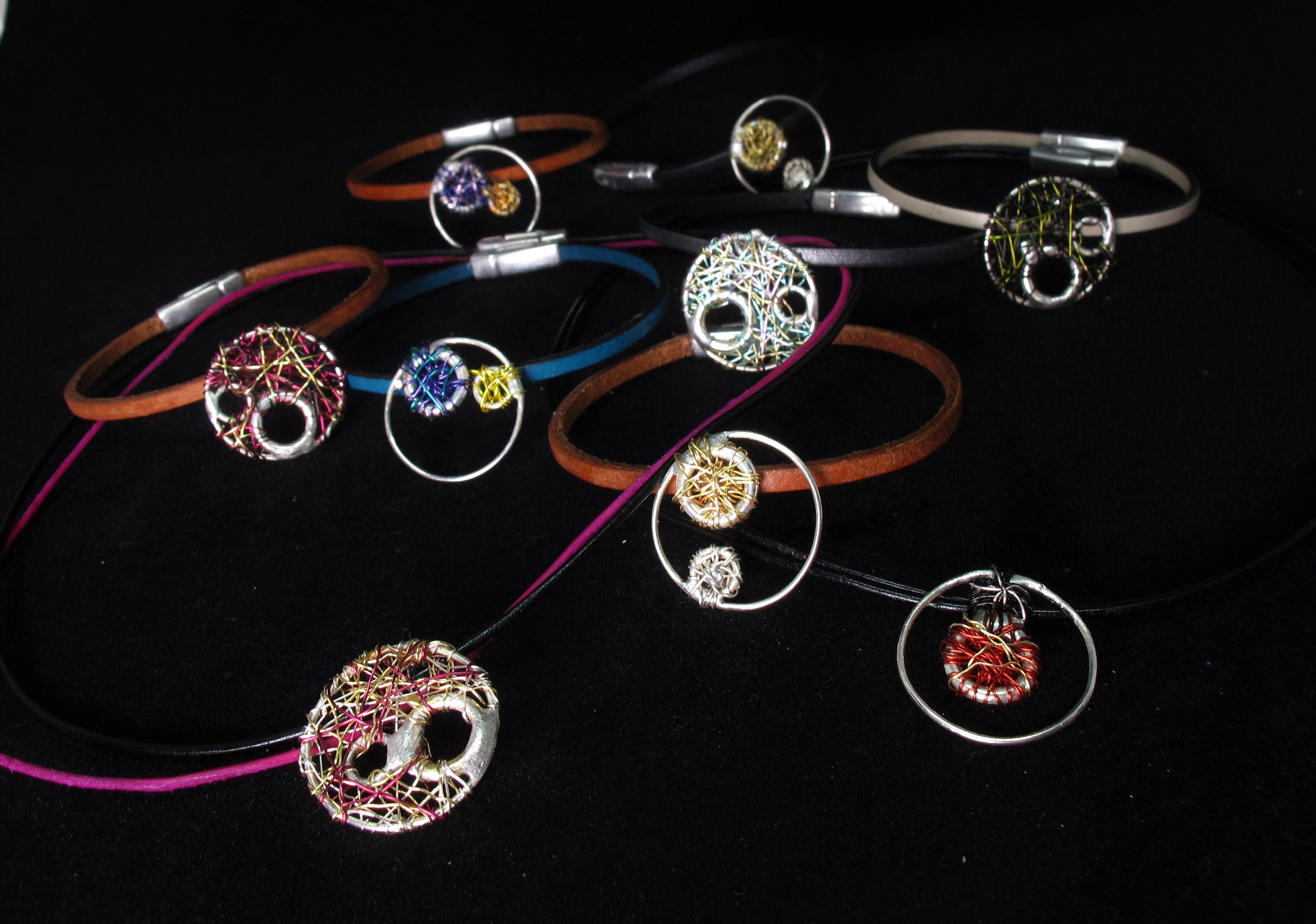 For more bracelets take a look at my shop section
Every jewelry has a small wire BM, which means it has been created by me and comes with gift package in handmade or Plexiglas boxes and bags made from recycled paper.
Different colors and dimensions, more solid gold or solid silver are available, so don't hesitate to discuss with me, your preference. Ask me to see photos from other ideas made, flowers insects animals, etc.